In the era of more and more attention to the overall home decoration style, the original ordinary bathroom, with the embellishment of the bathroom cabinet, is more easily reflected in the modern or European or retro style. The bathroom is no longer monotonous and monotonous, and both convenience and practicality are the best of both worlds.
Solid Wood Bathroom Cabinet adds natural art
In recent years, the introduction of various styles and styles of solid wood bathroom cabinets, together with the improvement of waterproof performance technology, has become more and more popular among more and more people. It is already the main force in the bathroom cabinet. The solid wood material creates a deep retro feeling and natural atmosphere, and the various styles of bathroom cabinets add an artistic touch to the square inch space.
Solid wood bathroom cabinets generally use oak as the substrate, and the quality of oak directly determines the quality and price of solid wood cabinets. It is best to choose oak in Malaysia or Thailand because of its high density, hard texture, moderate water content, easy processing and clear texture. It has the characteristics of less frugality and bright color, and is the superior material for making bathroom cabinets.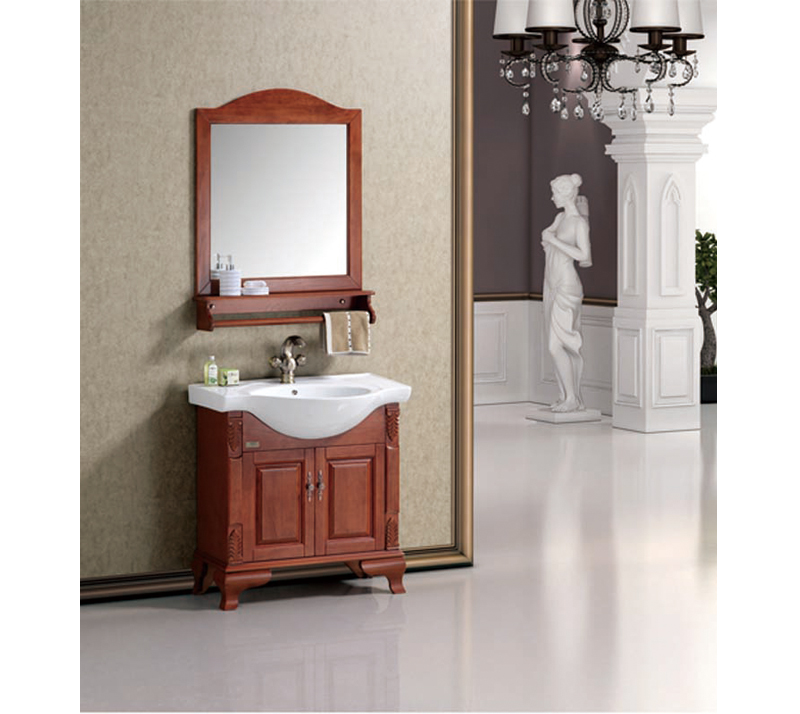 Glass Basin Bathroom Cabinet shows crystal beauty
Judging from the current market demand, ceramic basins are still the first choice for people. Because the brand ceramic basin on the market now has the advantages of strong anti-fouling and anti-fouling ability, easy cleaning, self-cleaning and sterilization, and environmental protection.
However, in the process of visiting the market, the tempered glass countertop with novel appearance and bright colors attracted the attention of the reporter. The tempered glass washbasin is stylish and bright, with white and beige being the most popular. As a new sanitary decoration material in recent years, glass is being favored by more and more young people. The glass basin is matched with the material avant-garde and simple style bathroom cabinet. The transparent glass not only makes the original bathroom cabinets become young and fashionable, but also creates a crystal bathroom space.